As an experiment, I opened the NFB loop in my 6V6 November variant. I then scoped out the amp at different points, and different overdrive levels, and with different values in the PI. I found out some interesting things.
I have tried plexi PI (12AX7 100k/82k/15k), "BF Deluxe" PI (12AT7 100k/82k/22k), and November R10 (12AT7 15k/15k/47k) values so far. I subjectively liked the November sound best before I started the scope-out.
1) With the plexi or deluxe values, using an AT7 or AX7, the PI barely distorts, and really bangs the output tubes. The clipped speaker output waveform is assymetrical, and not anywhere near square.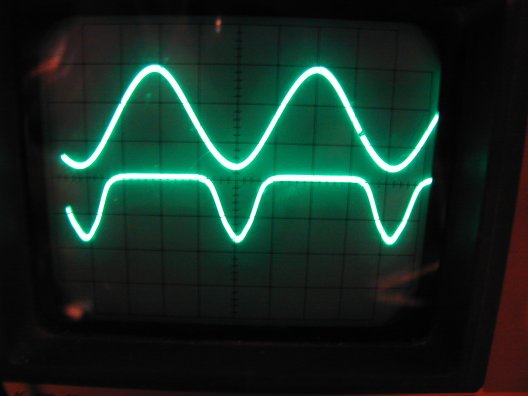 Output vs. Screen Clean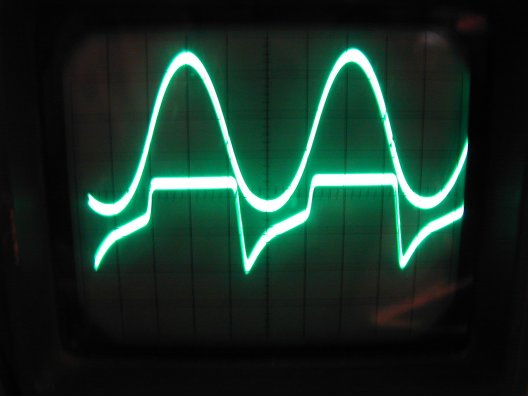 Output vs. Screen Clipping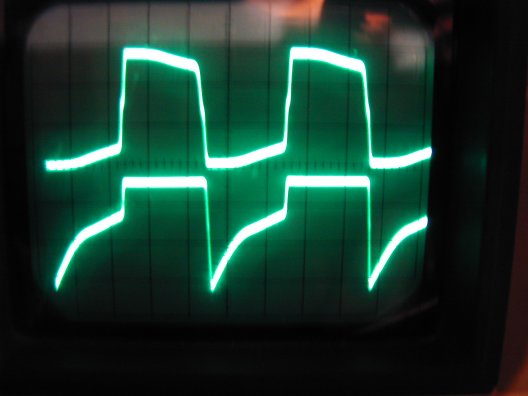 Output vs. Screen Hard Clipping
2) With the NovR10 values, the PI clips/limits severely, and feeds an amplitude- limited symmetric square wave to the output tubes, so the output tubes and OT never overload. The speaker output waveform is a very good copy of the square wave PI output until high levels where the reactance of the OT and speaker start to have more effect.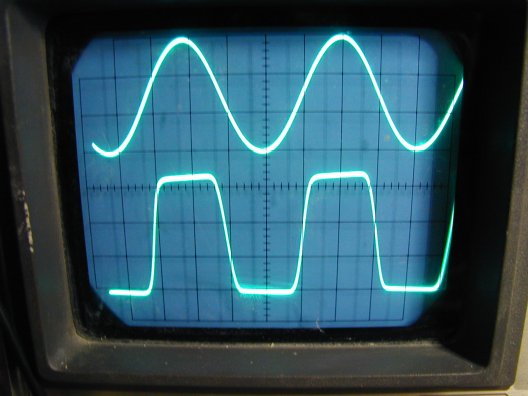 Preamp at tone stack input vs. PI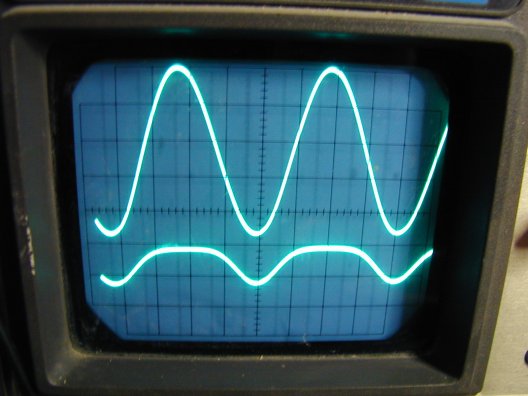 Output vs. Screen Clean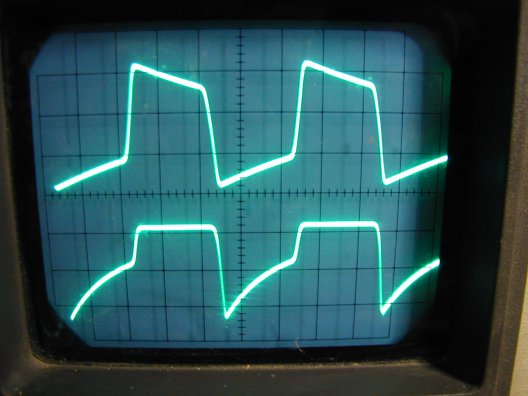 Output vs. Screen Hard Clipping