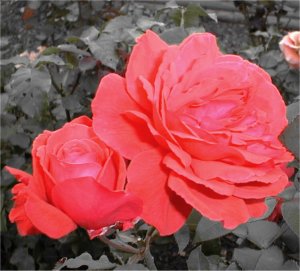 Large, double, well-formedflowers of coral-red turning to germanium red. Intense fragrance. Dark, glossy, vigorous foliage, upright growth.
This plant was another box/wax victim, but has come back nicely. Produced almost non-stop wonderfully fragrant flowers from Memorial Day through November in 1999, a bit more modest production in 2000.
A Gamble Fragrance Award winner.