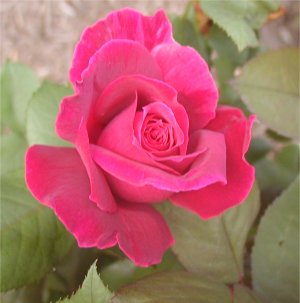 Large velvety deep red flowers, double (35 petals), on long, straight stems. Foliage dark, leathery, matte, vigorous. Intense damask fragrance.
This rose, along with Oklahoma and Papa Meilland, make up what I call the "very fragrant dark red triplets," each sharing the same exact same parents.

This plant produces wonderful flowers, and reblooms well. An all-around great rose.

Finally named a Gamble Fragrance Award winner for 2004.