The Speaker Cabinet
I also eventually ordered a matching speaker cabinet from Jeff Swanson.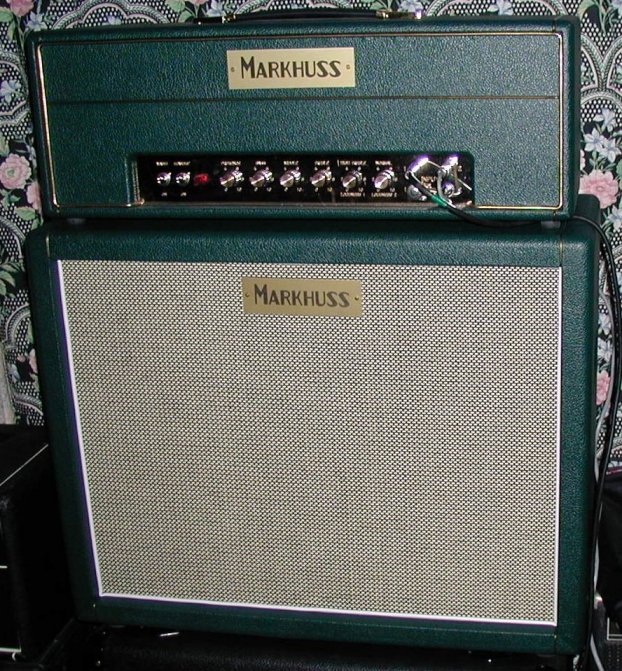 I installed one Celestion G12H and one 12" Weber Ceramic Silver Bell speaker.
This cabinet has a convertible open/closed back. Here's the closed view: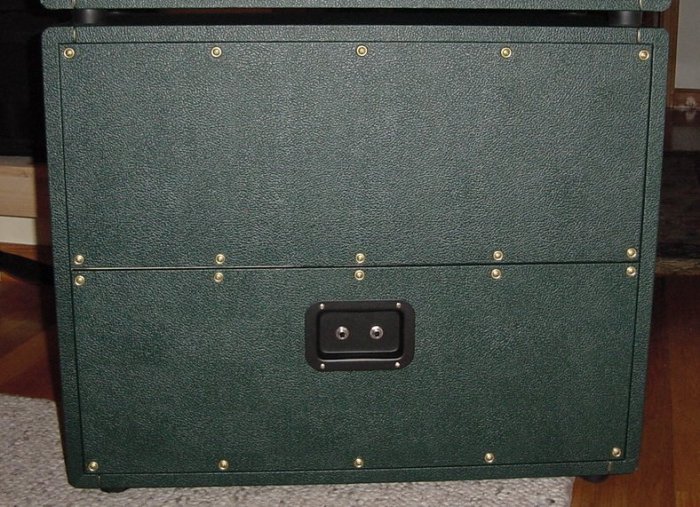 Here's the open view: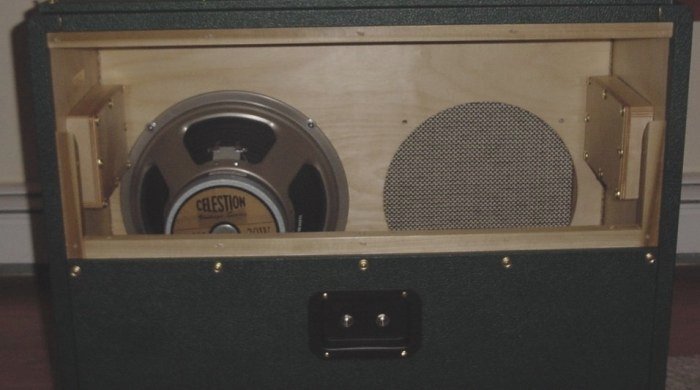 I haven't done enough extensive play testing yet, but so far I'm preferring the sound open.
The Weber Mass
Each speaker is rated at 25-30 watts, so a cranked 50 watt head is a bit much for this setup. I have a Hotplate, but I didn't want to be tied to always using it. My solution: add a Weber MASS speaker load (tedweber.com).
A MASS is basically a speaker motor without the cone. They connect a second spider in place of the cone to keep the compliance the same, and use the smallest possible frame (a 6 inch) - it's the perfect silent speaker load.
By adding a 16 ohm MASS rated at 50 watts, I get a 100 watt cabinet rating, and this arrangement allows me to keep the cab impedance at 8 ohms, which matches the other oddball 4x10 and 4x12 cabs I have. Here's a wiring diagram: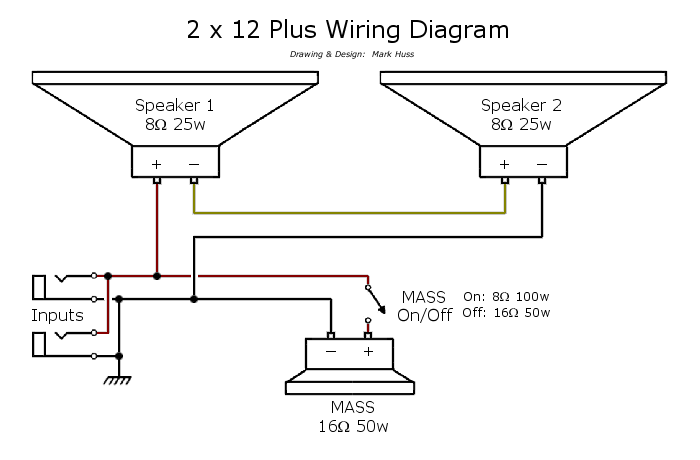 Here's a picture of the whole thing: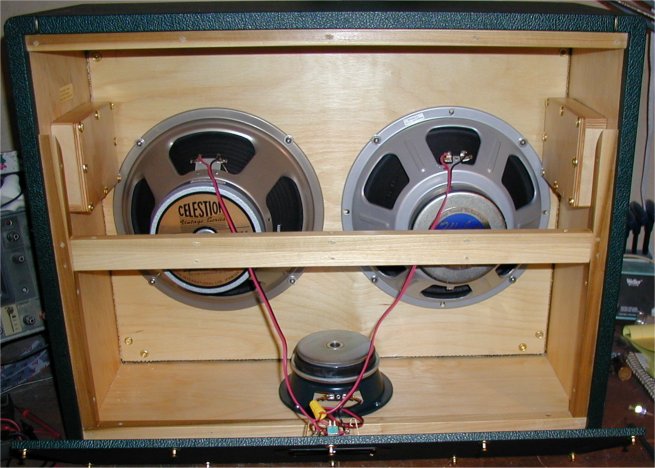 Isn't that cabinet just gorgeous, inside and out? Here's a closeup of the wiring and MASS unit mounted on the bottom of the cabinet: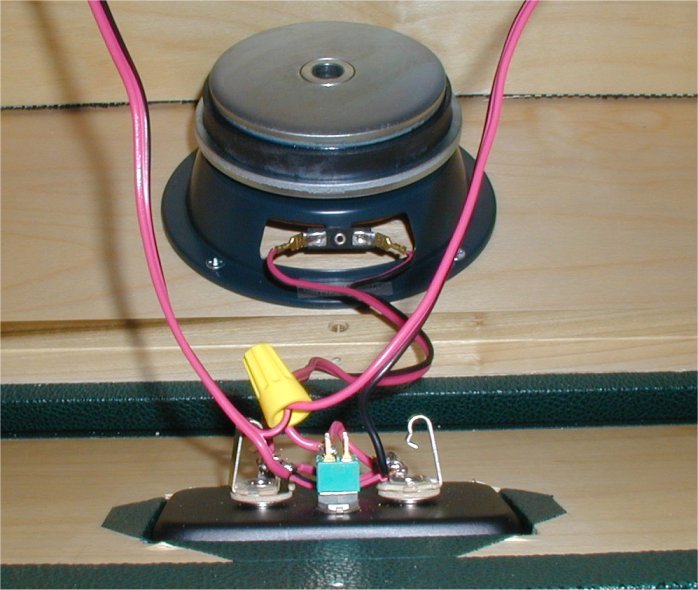 When the MASS is switched in, I have a slightly quieter 100 watt 8 ohm cab, which just looks like a bunch of speakers to the amp. When switched out, I have a normal 50 watt 16 ohm cab. The 50 watt MASS unit only weighs about four pounds, so it does not make the cabinet significantly heavier.
Here's the rear panel switch. I selected and mounted it so that the cabinet can be laid on it's back without the switch touching the ground.